Article
German Non-Fiction Prize 2022: Call for submissions
---
27.09.2021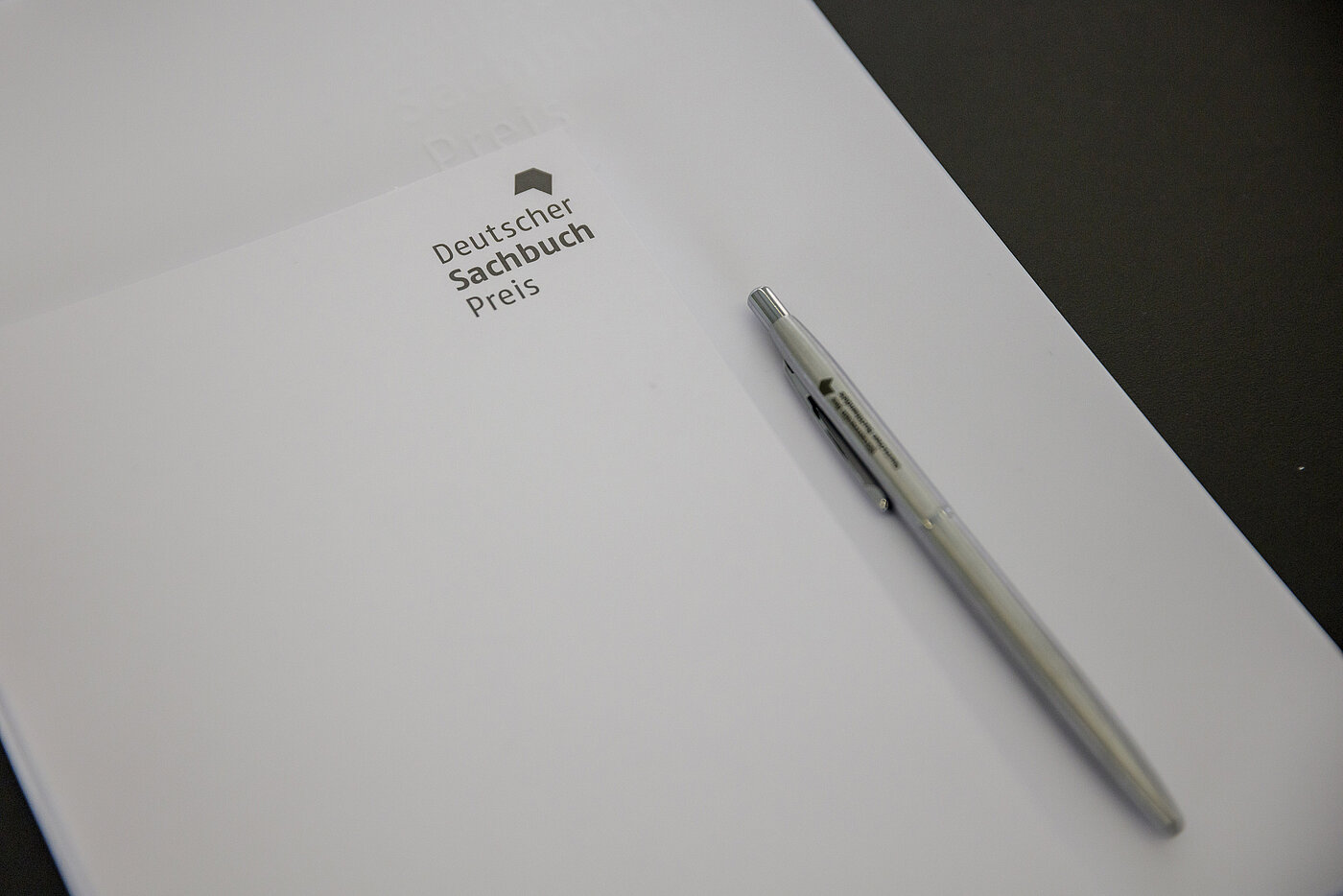 The search has started: Publishers can submit their titles for the German Non-Fiction Prize 2022. Seven jury members review all submitted books and compile a list of nominations comprising eight titles, which is announced on 12 April 2022. From this selection, the the jury then chooses the non-fiction book of the year, which is announced on 30 May 2022 in Berlin.
Submission criteria
Publishers may submit two German-language monographs each from their current or planned programme and may recommend up to five additional titles. These titles must be published between May 2021 and April 2022 and be available in bookstores no later than 12 April 2022, when the nominations will be announced. To participate, publishers must be members of the Börsenverein des Deutschen Buchhandels or of the Swiss or Austrian equivalents, the Schweizer Buchhändler- und Verleger-Verband and the Hauptverband des Österreichischen Buchhandels, at the time of nomination.
---
About the German Non-Fiction Prize
In 2022, the German Book Prize is awarded for the second time. It is awarded by the Stiftung Buchkultur und Leseförderung des Börsenvereins des Deutschen Buchhandels (Foundation for Book Culture and the Promotion of Reading of the German Publishers and Booksellers Association) to honour outstanding non-fiction books written in German that inspire social debate. The winner receives 25,000 euros, the seven nominees 2,500 euros each.
The Deutsche Bank Stiftung (Deutsche Bank Foundation) is the main sponsor of the German Non-Fiction Prize, which is also supported by the Stiftung Humboldt Forum im Berliner Schloss (Foundation of the Humboldt Forum in the Berlin Palace).
The jury of the German Non-Fiction Prize will be announced on 2 November 2021